https://www.youtube.com/watch?v=ONfJufORZh0
If you are looking for variety while choosing your holiday destination, Assam could be the perfect spot. Be it the natural scenery or culture of the people of Assam, you are sure to be awed by the variety and color Assam has to offer. People belonging to various cultures and races live here. The land has people following various faiths. Assam is home for various crafts as well. Though the picturesque state has so much to offer, ensure that you do not miss the top 10 
places to visit in Assam
.
1. Kaziranga National Park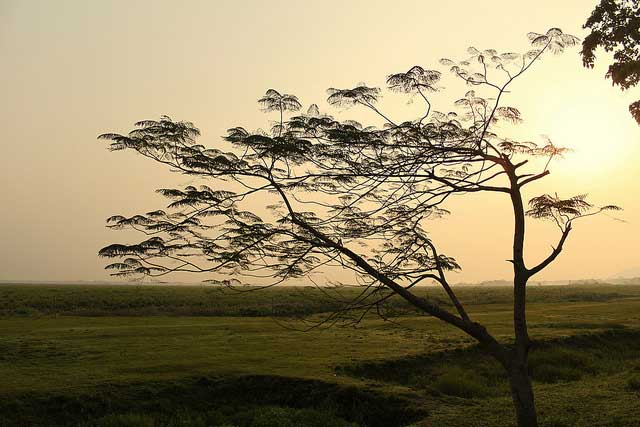 Kaziranga National Park has been declared a World Heritage Site. The park is spread over 430 sq. kms and you will find various wild species such as tiger, elephant, rhinoceros, Indian bison, sambar, deer and many more. If you love birds, you need to be here during winter as migratory birds are seen in great numbers. You could go round the park in a jeep or car. If you fancy elephant ride, you are most welcome. The nearest cities from Kaziranga National Park are Jorhatand Tezpur.
2. Agnigarh Hill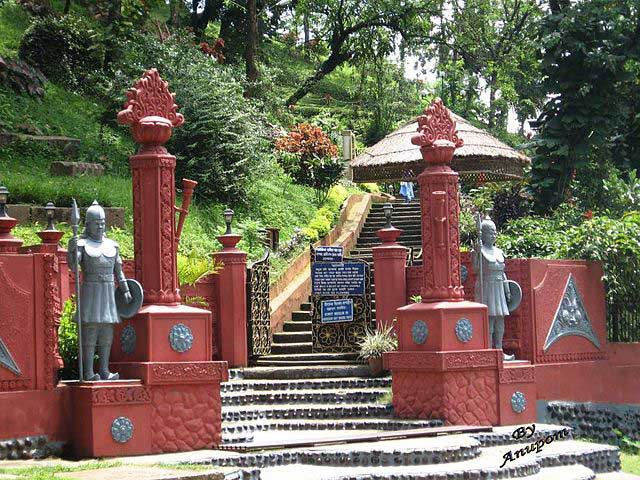 Agnigarh hill is situated in Tezpur in Assam. As per Hindu mythology, a fortress was built here by King Banasura with a view to isolate his daughter Usha. The legend further goes to say that the place derived the name owing to the fire that surrounded the fortress always to avoid movement in and out of the place. The word Agni means fire.
3. Kamakhya Temple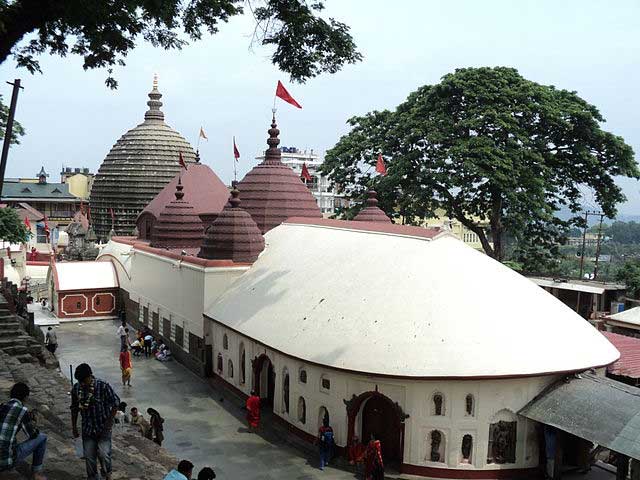 Kamakhya Temple is located on Nilachal Hill, Guwahati top at an altitude of 800 feet above sea level. River Brahmaputra flows on the northern side of the hill. The temple is over 2200 years old. Apart from its rich cultural heritage, Kamakhya is beauty personified. It offers a stunning view of rivers and hills. Whatever faith one follows in life, being at this location would make one experience divinity.
4. Dibru Saikhowa National Park
Dibru Saikhowa National Park is situated in Tinsukia in Assam. It owns the credit of being one among the major biodiversity hotspots of the world and one among the largest parks in Assam. The park is a blend of deciduous forests, semi-evergreen forests and swamp surface making it bio-diverse. You will find manyrare wildlife species here and feral horses are one of the most famous species seen here. I
5. Orang National Park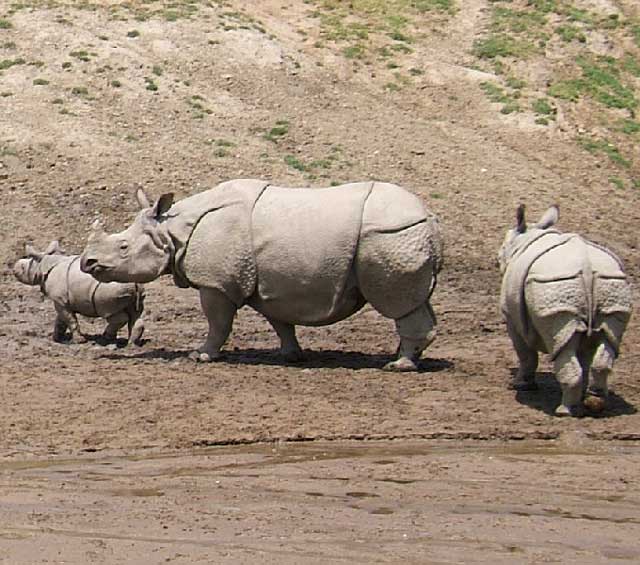 The park is situated on the northern banks of the river Brahmaputra. It is the only National Park in the country, which was created naturally. The tribes who lived there had abandoned 78.81-sq.km area. Some of the animals found here includeroyal Bengal tiger, one horned rhinoceros, leopard, elephant and many more. The place offers great delight to bird watchers as one could find various local birds and migratory birds here.
6. Haflong Lake
Haflong Lake is situated at the centre of Haflong hill town, which is famously called the 'Switzerland of the East'. The picturesque landscape with blue hills, large and beautiful lakes, enthralling streams, waterfalls and abundance ofpineapple trees and orange trees earns the title for Haflong town. Haflong Lake is one among the two lakes of the town. It is situated at an altitude of 1683 feet above MSL and no wonder you will find clouds and mists touching your arms as they gently move away. The beauty not only enthralls you but also offers various water sports and hence both your body and mind are rejuvenated.
7. Digboi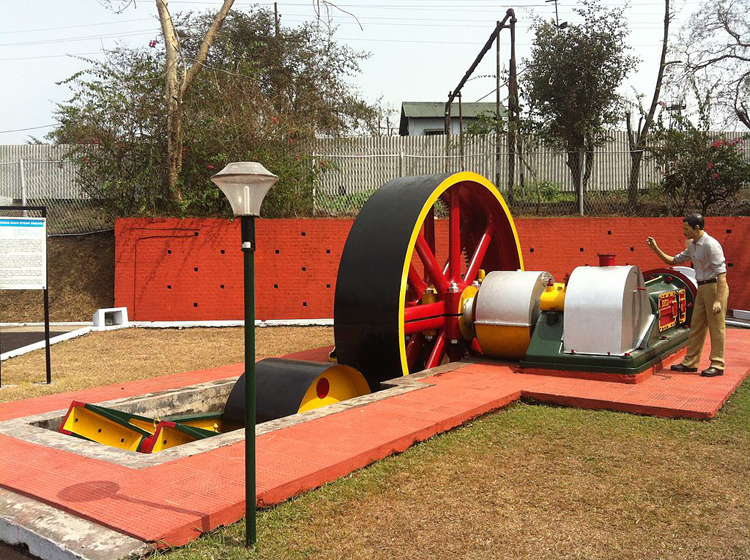 Asia's first oil refinery, which is the second in world, is in Digboi. The oil town not only has refinery, which is over 100 years old but also has number of tea gardens. The place with misty blue hills offers various attractions including Digboi Oil Refinery, Ridge Point and Digboi Centenary Museum. From Ridge Point, you could have a stunning view of snow-clad mountains of eastern Himalayas. Digboi Centenary Museum gives you an insight into the history of the town.
8. Diphu
Diphu is situated in Karbi Anglong district in Assam. The town has various tourist attractions. If you love nature, you would love Arboretum, which is located near Diphu. The 13-hectare lush greenery offers spectacular views, which soothes your mind. Botanical Garden, which is a 5 km distance from Diphu, houses a variety of species of trees and plants. Boating facilities are available here. If you are keen to learn about the cultural past of the town, you need to visit District Museum. The museum was founded in 1886 and it displays artifacts that have archaeological importance and represent the culture of the land. You could find hunting tools used by the tribes here.
9. Umrangshu
Like most of the towns in Assam, Umrangshu is a picturesque beauty with beautiful hills and lush greenery. You would love your journey if you go trekkingfrom Haflong Hill to Umrangshu. If you are planning a perfect holiday in a serene atmosphere that elevates your spirits, you cannot choose a better place than Umrangshu. Nature has blessed certain places on earth abundantly, but Umrangshu gains prominence as it remains untouched by the modern world in the name of so-called civilization. Garampani, the hot spring here attracts many tourists for its medicinal value. Kapili Hydel Power Plant is situated near the border and it is a famous tourist spot being the first of its kind here.
10. Cruise on River Brahmaputra
Your trip to Assam will not be complete if you do not cruise river Brahmaputra. Dividing the city into 2 halves, the majestic flow of the river offers stunning views and great entertainment. Brahmaputra is the longest river in the country and cruising on the river that flows through the rich beauty of Assam is a unique experience. A cruise on Brahmaputra offers tea garden visits, wildlife viewing and exploring villages and towns. You could have a great time experiencing the essence of Assam on your cruise.
The moment you think of Assam, you might feel the tea taste in your mouth. If you visit tourist places in Assam, you will see that the state has a lot more to offer.Barpeta, Bongaigaon, Dispur, Goalpara, Karimganj, Nalbari and Silchar are also some places which are worth a visit in Assam. The scenic landscapes and the enthralling views of Assam make the place a traveler's delight.